(Media1=William Harlow) The next day we were back in the rhythm. Breakfast, catch the boat and head out to the islands. This time we boated out to what they call "The Milky Way". This is a location with coral mud. Divers go down, bring up a batch, and you take a mud bath.
After you are done you dive in the water and wash it off. It is lots of fun. Then it was back in the boat and off to another island for lunch. At this next island there is a sandy hook that went far out into the ocean. It was fun to walk on while another great lunch was prepared on the beach. After lunch it was back on the boat and off to Jelly Fish Lake.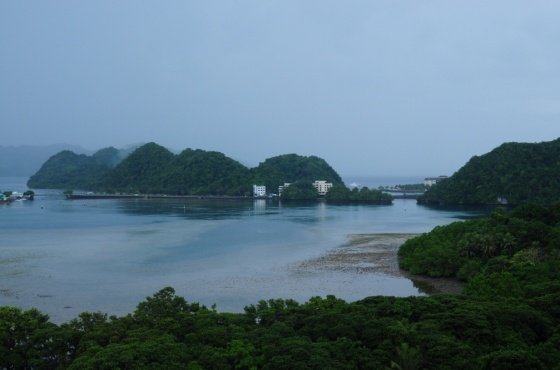 Jelly Fish Lake is in the center of a small island where thousands of years ago jelly fish were stranded and lost their ability to sting. So after you dock you walk over a coral ridge (make sure you have good water shoes because the path up the ridge to the lake is steep and has sharp coral rocks in it) to the jelly fish lake.
We spent about an hour surrounded by millions a jelly fish. It was definitely a once in a lifetime experience. Soon, it was back to the boat and then back to the hotel by 4 P.M.
Since we were headed back to Korea early the next morning, we went out to dinner with some folks we meet on the tour. We had another great meal and nice conversation, and then we went back to the hotel and got some rest before our 2 A.M. wake up call. The tour company took us back to the airport and by 5 A.M. we were headed back to Incheon after a great visit.
The tour guide we had and the tour company we used was great. Anything we needed or wanted to do (except for Peleliu) they did for us. All the additional tours we took we paid for the last day. You need to bring enough dollars to cover these expenses. Additionally, it is still a relatively small Pacific Island.
There were limited opportunities to change money. Shops were small with limited variety and hours. Credit Card use was limited. Prices were a little higher than on the mainland; however, this is the nature of small islands.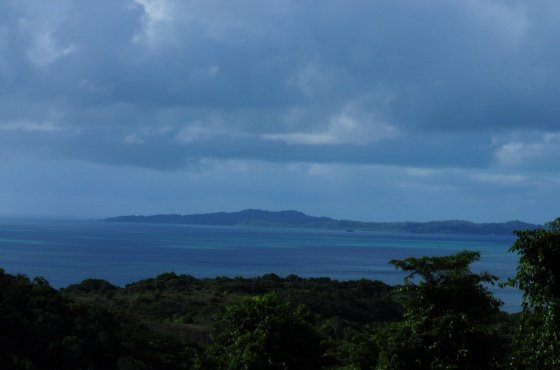 There is very limited transportation available on the islands. No buses and only a few cab companies so have the tour operator's bus made life much easier. It was hot though the sea breezes made it seem less so. Still, you had to drink a lot of water.
My skin does not see the sun during the winter so sun screen is a must. An underwater camera would have been nice. Fortunately, some folks we met on the tour had one and gave us lots of underwater shots.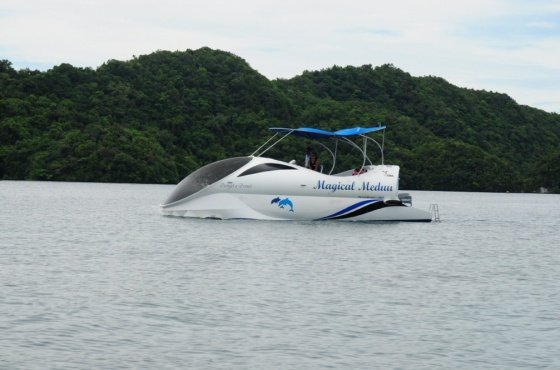 When all is said and done, this was a great trip. We were always busy but not hectic busy. The islands were beautiful and you got to do things you cannot do elsewhere.
I imaging for good swimmers and divers it is even better. The people were friendly, the beaches good, and the beer cold. I rarely say this, but this is one place I plan to return to and the wife and I are already talking of another trip soon.
Written by Mr. William C. Harlow/Media1
Photo by Jungchan LEE